Preventing Foot Problems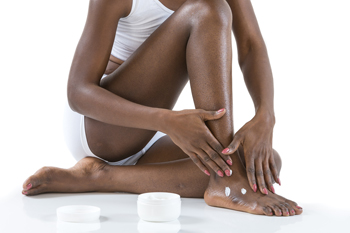 Practicing good routine foot care will go a long way in helping to prevent foot problems. Things to tend to in such a practice include checking the skin of the feet, wearing properly fitted shoes that are appropriate for their use, and checking balance. The feet should be washed and dried thoroughly, followed by applying a moisturizer. Check the skin for calluses, blisters, and areas of irritation. It is important to wear shoes that have enough room for the toes to move freely and that do not pinch or cause any friction. Performing balance exercises regularly can help to strengthen the feet and legs and may help in the prevention of falls too. If you have any foot pain or have questions about proper foot care, it is suggested that you see a chiropodist for diagnosis and treatment options.
Caring for your feet is not just something done at the chiropodist's office. Good foot care starts at home. If you would like to learn more about daily foot care practices, please consult with one of the chiropodists from The Footcare Centre. Our chiropodists can help you maintain the health of your lower limbs and your mobility. 
There are many things that you can do at home to help care for your feet, including: 
Wearing shoes and socks that fit properly

Washing the feet daily with soap and water

Drying the feet thoroughly

Applying moisturizer to the soles and heels of the feet

Taking a walk and exercising the feet regularly 

Doing foot stretches and strengthening exercises 
A chiropodist can help figure out a manageable foot care routine for you to keep your feet healthy. If you have any questions, please feel free to contact our office located in . We offer the newest diagnostic and treatment technologies for all your foot care needs.
Read more about Everyday Foot Care